We Got A High-Speed Rumble! 10inch LP (Limited edition – purple vinyl) mit 7 Songs von Rumble On The Beach.
•    Einzigartige 10inch in limitierter Auflage mit violettem Vinyl!
•    Wiederveröffentlichung der original Vielklang Mini-LP von 1988!
•    Enthält die legendären Cover Songs Time Warp und Ca Plane Pour Moi !
•    Alternativ-Cover basierend auf dem Original-Cover!
•    Sorgfältig neu gemastert für diese LP-Ausgabe!
•    Auf hochwertigem Vinyl gepresst!
•    Auf 500 Stück limitierte Auflage!
Mitte 1985 traten Rumble On The Beach auf die Bühne der deutschen Independent Szene. Ihr erster großartiger Erfolg war ihre ihnen eigene Adaption des Prince-Klassikers Purple Rain – der Refrain im Rockabilly Beat! Das Teenie-Magazin 'Bravo' bekundete ihr Wohlwollen ebenfalls, wie die landesweite Presse nach Veröffentlichung des ersten Albums 1987. Rumble On The Beach tourte unaufhörlich und war sogar mit den legendären Stray Cats gemeinsam unterwegs. Die vorliegende Schallplatte ist die Wiederveröffentlichung ihres zweiten Albums, der original Vielklang Records Mini-LP 'Rumble' von 1988, hier endlich im 10inch Format. Die Songs wurden allesamt neu gemastert und erleben auf hochwertigem Vinyl einen unvergleichlichen Sound! Neben unglaublichen Cover-Songs sind hier auch legendäre Eigenkompositionen zu hören! Back on The Beach.
Update Required
To play the media you will need to either update your browser to a recent version.
Summary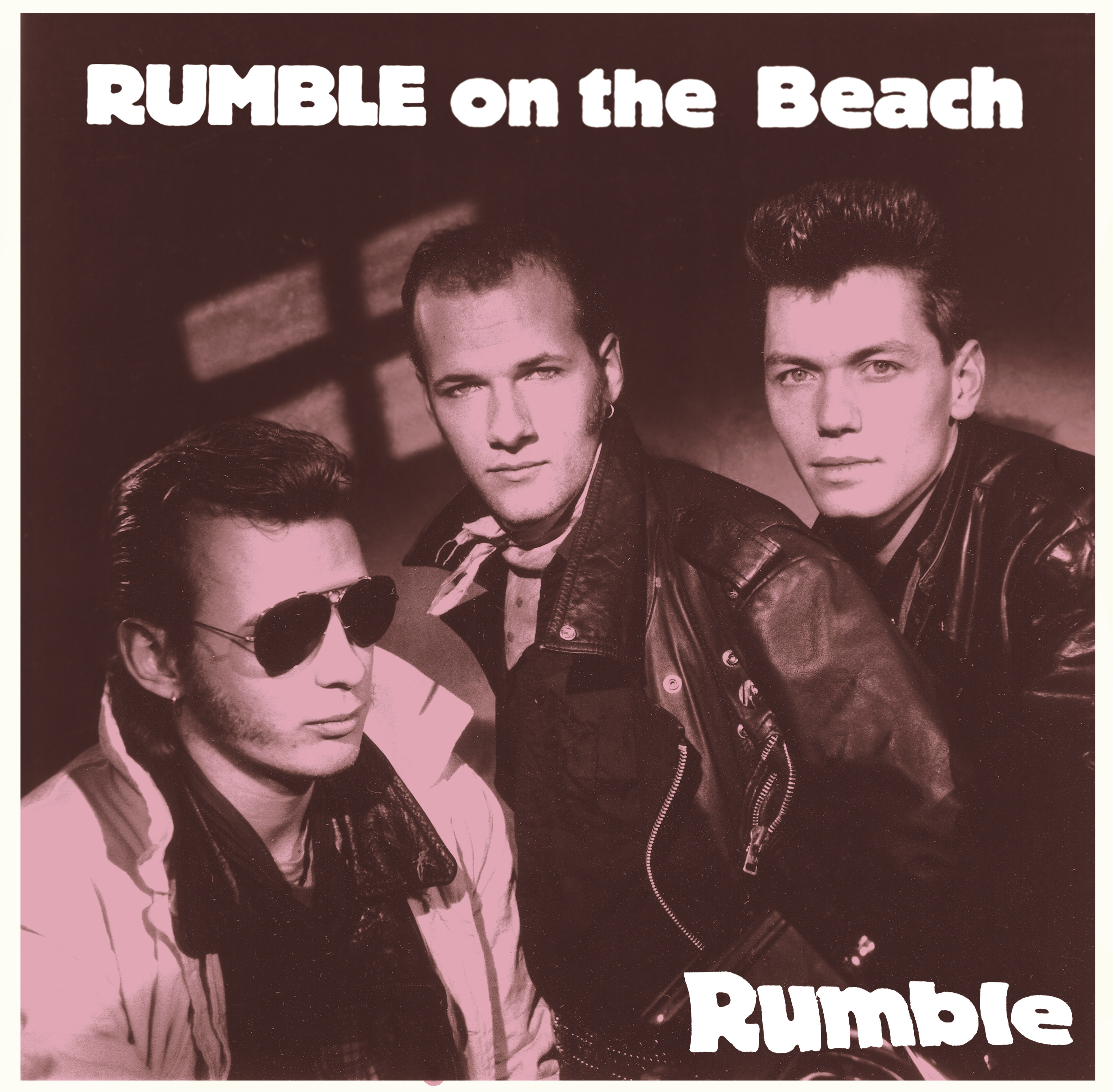 Author Rating





Brand Name
Product Name
Rumble - 10inch Purple Vinyl
Price
Product Availability